Mental Health Awareness Month
As we close out the month of May, we have enjoyed the weather getting warmer and even more the anticipation of summer break right around the corner! But May is also Mental Health Awareness Month.  How much do you know about mental illness in youth?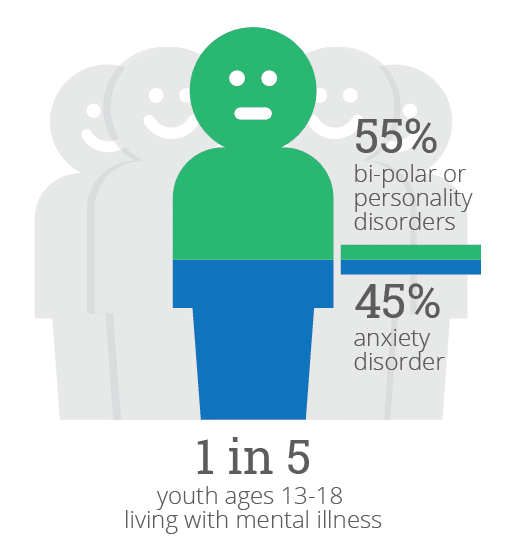 It is important to not only know the facts about our mental health but also resources available. Though the stigma of mental illness has lessened in recent years, there still seems to be a hesitation to discuss it, or sadly, even learn about it, even though it's a chronic disease that needs management.
Did You Know?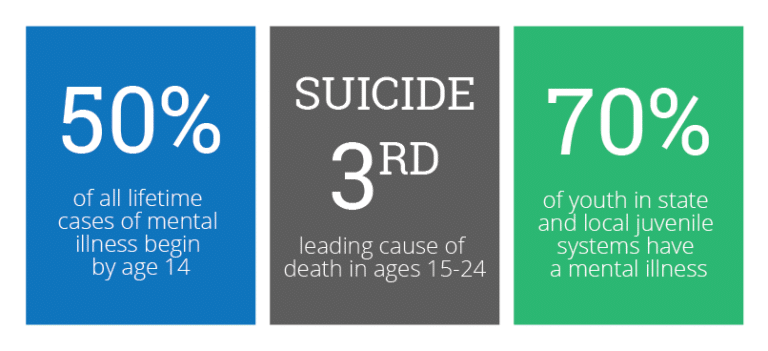 Steps to Take
What to do if you suspect a mood disorder:
Talk with your pediatrician or family doctor
Get a referral to a therapist, and if necessary, a Psychiatrist
Talk and work with the school they are attending
Connect with families and friends.
It's OK to not be OK all the time. If family and friends don't understand, that's OK too. Find those who will support you! There are lots of good support out there.